Contractors Insurance
Protect Construction Companies and Principals in Norwalk and Des Moines, IA
A construction project can be an exciting and profitable experience for contractors and for principals (clients), but there are a lot of risks that accompany these projects. Any of these risks can result in damages that generate significant out-of-pocket costs. To avoid these costs, contractors and principals both need insurance, and at Lane Insurance Agency Inc. we have a contractors program that keeps all parties involved in a project secure and is affordable.

Our agents have insured contractors for decades so our agents know how to adapt our program offerings to the individual needs of clients. This way, clients can get the most value from their insurance investments.
Specialized Coverages for your Project and Needs
Most contractors insurance policies cover all risks associated with a construction project and are under the joint names of a contractor and a principal. More and more contractors are taking sole ownership of these policies, but the policies are still often shared.

Contractors insurance also usually includes public liability insurance, which protects insured parties if lawsuits are brought against these parties. This type of insurance also often includes bodily injury, property loss, and other types of coverage. These different types of coverage and other details can be worked out with an agent from Lane Insurance.

The first step to finding the right coverage plan for your project is understanding the project in detail. We consult with you to get an in-depth understanding of what your project entails and what risks you may face as an involved party. After that, we identify coverages that will mitigate the risks you will likely face.
Your coverage options include:
General Liability Insurance
Commercial Vehicle Insurance
Property Insurance
Bodily Injury Insurance
Business Owners Policy (BOP)
Construction Insurance
Carpenter Insurance
Plumbing Insurance
Cleaning Insurance
Electrician Insurance
Landscaping Insurance
Painting Insurance
Handyman Insurance
Snow Plow Insurance
Iowa has its own laws regarding construction projects and business practices used in the completion of these projects. Navigating these laws can be a little tricky if one is unfamiliar with them. In addition to legal stipulations, there are specific needs that each contractor and principal has, and these needs require specific coverage that can be hard to identify if one does not know insurance well. At Lane Insurance we know insurance extremely well and we know all of the other factors that affect contractors insurance policies. We'll work with you to find the solution that works best for you and is the most affordable.
Working with The Lane Insurance Agency to find a Solution
We can help you reduce or eliminate the hassle of dealing with unnecessary costs related to your construction project with an all-encompassing insurance plan. This plan can include only specific coverages that pertain only to your unique risks or it can be broad; either way it will be flexible and will represent the best value.

We can help you compare rates from different companies and can save you the trouble of working with multiple insurers if you find the best coverage package for your needs. In addition to first-rate products, we'll provide you with personalized, fully-available services. We manage risk and claims. We'll help you reduce the exposures you face and minimize the likelihood that these exposures will result in damages. We'll also advocate for you and help you achieve satisfactory resolutions if and when claims are filed.

We'll also give you flexible payment options and fast online bill-payment capabilities. Just contact us to find out more. If you'd like to call us, you can do that too. To get a few more details about a policy, feel free to request a quote.

The Lane Insurance Agency is proud to provide contractors insurance in Norwalk, Des Moines, West Des Moines, Waukee, Clive, and Urbandale, IA. We also serve other areas in the state and we serve Missouri as well.
Our Location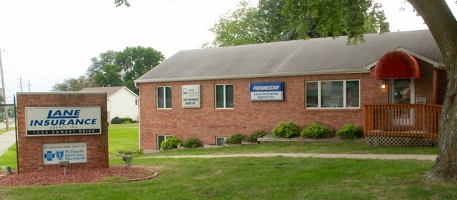 Lane Insurance Agency Inc
1225 Sunset Dr
Norwalk, IA 50211
Main office:
515-981-4614
Toll free:
800-244-4608
Fax:
515-981-4034
Testimonials
Accommodating, professional, helpful, and quick. Very comfortable experience and I was impressed by their capabilities. Highly recommended.
I feel lucky to have found an agent willing to provide this level of service. No need to look anywhere else!
Over the years we've never once had to worry about our coverage. My husband and I are long-time customers and proud to be.
Surprisingly flexible and in-touch with my needs as a small business owner. Can't ask for more.
They have strong ties with the community, and it shows. It's nice to do business with people that really show they care about you and your family.