Business Insurance in Norwalk and Des Moines, IA
Providing Commercial Insurance Solutions
As owners of a business, we know firsthand that accidents happen. From property damage to theft, the threats facing business owners are many. But while the dangers exist, so do the right insurance policies. That's where Lane Insurance Agency comes in. With more than 45 years of experience, our team of experienced agents are available to guide you through the insurance-buying process.
We currently provide commercial insurance plans to businesses of all shapes and sizes in Norwalk, Des Moines, Waukee, and the surrounding areas. When you have the peace of mind that your business is protected, you can focus on your day-to-day operations and what matters most.
Finding the Policy That Fits Your Business
When matching a business with coverage, we take the time to understand each facet of operation. However, while we strive to offer competitive premiums, we are also dedicated to ensuring our clients are properly protected. Whether a main street business or large corporation, we can tailor policies to fit a variety of niche industries such as schools or telephone companies.
We are committed to helping our clients understand their coverage options, and will make appropriate recommendations every step of the way. Our offerings for business owners include, but are not limited to:
- Business Owners Policy (BOP)
- Commercial General Liability
- Commercial Property Insurance
- Commercial Umbrella Insurance
- Cyber Liability
- Employment Practices
Insurance plans may be purchased as a standalone policy, or packaged in the form of a business owners policy (BOP) for increased protection and savings. Request a quote to get started.
Utilizing Our Experience to Serve You Best
With access to top insurance companies such as Nationwide, West Bend, and EMC, Lane Insurance will always produce a competitive policy. Led by Commercial Account Executive Jim Lane, our staff provides a top-notch experience for commercial clients. Jim and his team have extensive knowledge when it comes to insuring public entities, and they understand the coverages that small businesses need.
Once we have worked together to put a policy in place, we will review it regularly to account for any changes. To learn more about our offerings for businesses, please contact us.
Additional Resources
Insurance Buyer's Guides (The National Association of Insurance Commissioners (NAIC))
Small Business Insurance Details and Resources (The U.S. Small Business Administration (SBA))
Related Products:
Our Location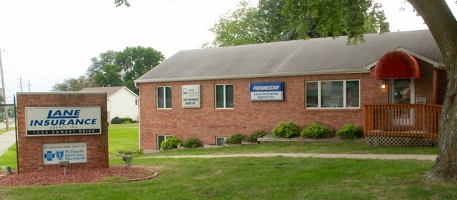 Lane Insurance Agency Inc
1225 Sunset Dr
Norwalk, IA 50211
Main office:
515-981-4614
Toll free:
800-244-4608
Fax:
515-981-4034
Testimonials
Accommodating, professional, helpful, and quick. Very comfortable experience and I was impressed by their capabilities. Highly recommended.
I feel lucky to have found an agent willing to provide this level of service. No need to look anywhere else!
Over the years we've never once had to worry about our coverage. My husband and I are long-time customers and proud to be.
Surprisingly flexible and in-touch with my needs as a small business owner. Can't ask for more.
They have strong ties with the community, and it shows. It's nice to do business with people that really show they care about you and your family.