Auto Insurance in Norwalk and Des Moines, IA
Keeping Iowa Drivers protected against Risk
Drivers face a lot of risks, including theft, hail, slick roadways, and reckless drivers. These and other risks can be costly, and for this reason drivers need protection. Insurance provides protection that's necessary, and at Lane Insurance Agency, Inc. we have a complete auto insurance program. We write tailored policies through this program for individual clients, and we'll write a tailored policy for you. As a result, you and your vehicle will be fully secure for the right price. Whether you drive a single vehicle of which you're the only operator or you drive a number of vehicles of which there are multiple operators, we'll help you stay protected.
Auto Insurance Coverage Details
Auto insurance protects against damages and liabilities. Policies for this type of insurance meet state minimum standards, and this is important. However, meeting state minimum standards is not enough for almost every driver. This is one reason among many why we help clients select the right coverages. We'll help you select the right coverages so that your protection is complete. We'll also ensure that your policy fits.
We're able to shop around for the best coverages for you because we're a part of a large network of A-rated carriers. As a result, we can give you greater options than many other agencies. The options from which you can choose include:
• Liability Coverage
• Comprehensive Coverage
• Collision Coverage
• Uninsured & Underinsured Motorist Coverage
• Diminishing Deductible
• Accident Forgiveness
• Minor Violation Forgiveness
• Roadside Assistance
• Specialty Auto Insurance
• 24-Hour Customer Service
• Towing
• Rental Reimbursement
• Personal Injury Protection (PIP)
• Mexican Auto Insurance
• Medical Payments Coverage
You can save money and time if you bundle your auto insurance with your homeowners insurance. We'll make an auto insurance and homeowners insurance package for you if we can. Just see our home & auto page and/or speak with an agent to find out about your options.
Customized Services and Support
We've insured Iowa drivers for a long time, so we know these individuals' needs. We meet their needs by providing customized products and personalized services. As a result, every driver whom we serve stays fully protected in cost-efficient ways.
We manage risk and claims, and we'll manage your risk and we'll manage any claims that you file. We're also reachable whenever you want or need to get a hold of us, so getting important information will be easy for you.
Please contact us or give us a call to learn more. You can request a quote if you're ready to get started.
Additional Auto insurance Information:
· Auto Insurance Information and Resources (The Insurance Information Institute (III))
· Auto Insurance Shopping Tool (The National Association of Insurance Commissioners (NAIC))
· Iowa Auto Insurance Details and Resources (DMV)
At Lane Insurance Agency we're proud to provide car insurance in Norwalk, Des Moines, West Des Moines, Waukee, Clive, and Urbandale, IA. We also serve other areas in the state and we serve Missouri.
Related Products:
Our Location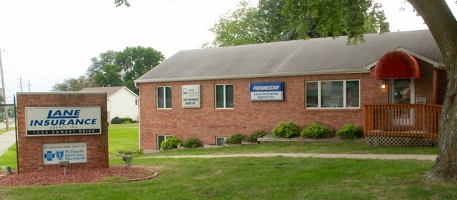 Lane Insurance Agency Inc
1225 Sunset Dr
Norwalk, IA 50211
Main office:
515-981-4614
Toll free:
800-244-4608
Fax:
515-981-4034
Testimonials
Accommodating, professional, helpful, and quick. Very comfortable experience and I was impressed by their capabilities. Highly recommended.
I feel lucky to have found an agent willing to provide this level of service. No need to look anywhere else!
Over the years we've never once had to worry about our coverage. My husband and I are long-time customers and proud to be.
Surprisingly flexible and in-touch with my needs as a small business owner. Can't ask for more.
They have strong ties with the community, and it shows. It's nice to do business with people that really show they care about you and your family.