Golf Cart Insurance in Norwalk, IA and Des Moines, IA
Prepare Before you Putt
Whether you're spending a beautiful day on the course, in a country club or around a campus or community, a golf cart is a convenient and fun mode of transportation.
But even with low top speeds, accidents are always possible and it's best to make sure you are covered before you get behind the wheel. At Lane Insurance Agency Inc., we offer Golf Cart insurance to clients in Norwalk, Des Moines, West Des Moines and all surrounding communities.
Swing for the Right Coverage
Depending on your state's laws and how you use your cart, different forms of insurance may be required for different situations. Homeowner's associations may also dictate certain rules for golf cart use. Golf cart insurance policies can come in a variety of forms, including:
Accessory Coverage
Bodily Injury Liability
Collision Coverage
Comprehensive Coverage
Guest Passenger Liability
Liability Coverage
Medical Payments Coverage
Property Damage Liability
Transport Trailer Coverage
Uninsured/Underinsured Motorist Coverage
Bundling multiple recreational vehicles into a single policy could save you in the long run, as could bundling a golf cart policy with a homeowner's insurance policy or personal umbrella policy. Your age and driving history will likely factor into the costs of your golf cart insurance. Keep in mind that if you have custom parts added to your cart, these may be subject to additional policies in order to be covered.
Keep your Coverage up to Par
Figuring out the proper golf cart insurance isn't a simple task. Before you hit the grass (or asphalt), get in touch with the team at Lane Insurance Agency Inc. to find a golf cart insurance policy that works for you.
Our Location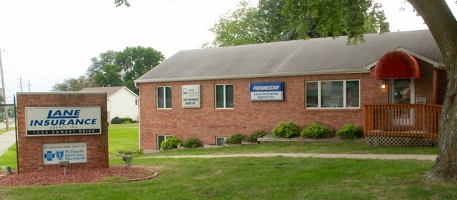 Lane Insurance Agency Inc
1225 Sunset Dr
Norwalk, IA 50211
Main office:
515-981-4614
Toll free:
800-244-4608
Fax:
515-981-4034
Testimonials
Accommodating, professional, helpful, and quick. Very comfortable experience and I was impressed by their capabilities. Highly recommended.
I feel lucky to have found an agent willing to provide this level of service. No need to look anywhere else!
Over the years we've never once had to worry about our coverage. My husband and I are long-time customers and proud to be.
Surprisingly flexible and in-touch with my needs as a small business owner. Can't ask for more.
They have strong ties with the community, and it shows. It's nice to do business with people that really show they care about you and your family.